My girlfriend and I just returned from a fabulous trip in Georgia. The country, not the US state. In 11 days, we just got a taste of this country. The taste is excellent!
People: Most Georgians can't speak English. With some words in Russian, a few in Georgian and lots of sign language, we got along with no problems. The people go out of their way to help tourists, and they sure can be trusted.
I had a much harder time in other countries, where English was widely spoken. In Georgia, there wasn't a need for bargaining, verifying and struggling to get what your were promised. They don't expect tips, and every time  we tipped them, they were thankful and very humble.
The Land: Georgia is beautiful. I was especially fascinated by the Caucasus mountains. Coming in September didn't prove to be the optimal season. It was quite cold. We vowed to return in July or August. The highest mountains in Europe are unspoiled and lovely.
We've visited only the Kazbegi region, at the center of country. The day trips around Kazbegi and the way there were beautiful (but cold).
The Kakheti region has excellent wines and a gorgeous landscape as well. We explored this region thoroughly. Development is going on there in full force, and it should be very interesting to return there.
We came back with 3 bottles of wine, a bottle of brandy and a bottle of Chacha, the local firewater. The visits at the wineries were very interesting, and I'm sure there will be a bigger variety next time.
The cave cities of David Gareji and Vardzia were also fascinating, with the former offering a different, semi-desert landscape, and he latter exposing a complex system of caves.
The capital, Tbilisi, is also great. The various conquerors set their mark on the city, which features lots of different architectural styles as well as modern places. Unfortunately, our visit there was marred by heavy rain.
With 2 mountain regions, the black sea coast and many more regions, we have more than enough reasons to return to Georgia.
Georgia deserves many more tourists. As I see it, there are currently two major problems that are preventing Georgia from blooming as a tourist destination:
The conflict – problems with Russia, with the 2008 war being the peak, deter Western tourists. It doesn't stop Israelis though – about half of the tourists we met were Israeli – and we sure weren't seeking them. The Caucasus includes many nations, many languages and the Russian bully. I don't have solutions for these issues…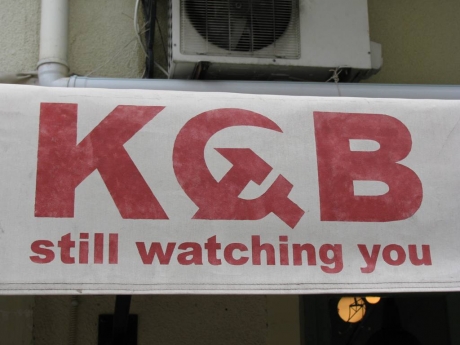 The second problem is high flight prices: it cost us $500 to get there from Israel. That's not too bad. But Austrians we met there paid 600 Euros from Vienna! That's way too much. I don't know how much flights cost from Britain or Germany, but they land in the middle of the night. Very inconvenient. Georgia's policy, especially regarding tourism, should be much more Euro-centric.
To finish with a good taste, let's talk about the food: it's superb! Every dish we had tasted good. In many cases we ordered blindly from the menu, and were never disappointed.
I've written enough for now. Go see more pictures from our trip in Georgia.