The British duo Zero7 performed in Israel. I'm a big fan of the band. Their show in Tel Aviv had many interesting versions to old hits, but too many new songs which are in a totally different style.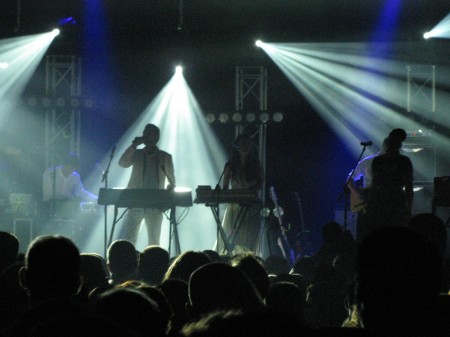 Zero7 put a nice show. The lighting was excellent, and they enjoyed good sound. Good sound isn't so common in live performances in Israel.
They made acoustic versions to many of their big hits, from "Simple Things", their first album, and from the second one "When It Falls". I liked these versions. All the singers have good voices, and they didn't need too much noise in the background.
Their hit "Destiny" was well accepted by the audience. Also "In the Waiting Line" which was accompanied by an acoustic guitar and a cello was great. I recognized one song from the third album, "The Garden", which had a slightly different style.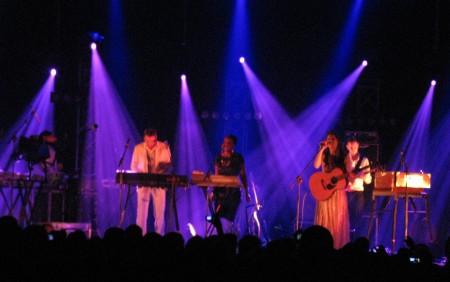 The downside was the new and fourth album, Yeah Ghost, featured in their website. I understand that they came to support its release, but there was too much of Bouncy Bouncing Bounce Tents. The style is totally different: it's electronic non-vocal music from outer space. It was fun to dance with such a track for a song or two, but there were way too many tracks like this.
I don't expect a band with 4 albums to stick to old hits, but they should have taken their audience's preferences in consideration.
The evening began with the Israeli band Coolooosh, which was a great warmup. The guys from Jerusalem play funk music with some interesting jazzy beats.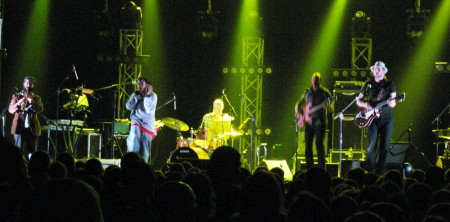 Here's one song that was missing from Zero7's show, called Salt Water Sound. It's also missing from most of the first album's releases, but appears as a bonus track: